"It's the most boring United I've ever seen. They need Bale." These were the words of Harry Redknapp, a much-revered English manager who brought through Gareth Bale when at Tottenham Hotspur. And although José Mourinho showed an interest in the forward last summer when he admitted publicly, "We want him, but it depends on whether Madrid want to sell him or not," the relative value of the player has fallen.
Bale value drop since Madrid move
After five seasons, Real Madrid appear to be making plans to sell Bale. He is an essential part to the potential signing of Neymar Jr, who could be valued at a figure close to 300 million euros for PSG to allow him to leave. The problem for the decision makers in the Spanish capital is that their Welshman, on whom much was invested, has reached the worst market valuation since he made the move. Tottenham were handed 101 million euros for his services yet he is now being seen by the specialist website Transfermarkt.com at 70 million euros - and this is despite despite his current momentum (four goals in his last three games. This is significantly lower than what they could have got for him last summer, when Mourinho was flirting.
Isco and Asensio pass Bale valuation
Manager Zinedine Zidane has shown that Bale is unlikely to feature in his preferred starting eleven meaning Los Blancos have an extremely high-profile player warming the bench, and weighing heavily on the wage bill. And in spite of a couple of impressive recent performances - which have put him back in with a surprise shout for a Champions League final start - there are two young Madrid players who have passed him by in the market valuation. According to Transfermarkt, both Isco and Marco Asensio have deemed them around 75 million euros each. Isco joined the club from Málaga for 35 million euros while Asensio cost just five million euros from Mallorca.
There are 25 players with a higher market value than Bale according to the analysis, however, as we have seen in the last year more than ever, a valuation and what someone is willing to pay are two completely different concepts.
The 25 more valuable than Gareth Bale
| | | | |
| --- | --- | --- | --- |
| Player | Age | Club | Value (million euros) |
| Neymar | 26 | PSG | 180  |
| Messi | 30 | Barça | 180  |
| Mbappé | 19 | PSG | 120  |
| Kane | 24 | Tottenham | 120  |
| Cristiano | 33 | R.Madrid | 120  |
| De Bruyne | 26 | Man. City | 110  |
| Dybala | 24 | Juve | 100  |
| Griezmann | 27 | Atlético | 100  |
| Coutinho | 25 | Barça | 100  |
| Hazard | 27 | Chelsea | 100  |
| Pogba | 25 | Man United | 90  |
| Lewandowski | 29 | Bayern | 90  |
| Lukaku | 25 | United | 85  |
| Luis Suárez | 31 | Barça | 85  |
| Dembelé | 20 | Barça | 80  |
| Dele Alli | 22 | Tottenham | 80  |
| Salah | 25 | Liverpool | 80  |
| Sterling | 23 | Man. City | 80  |
| Busquets | 29 | Barça | 80  |
| Kroos | 28 | R. Madrid | 80  |
| Asensio | 22 | R. Madrid | 75  |
| Sané | 22 | Man. City | 75  |
| Isco | 26 | R. Madrid | 75  |
| Icardi | 25 | Inter | 75  |
| Agüero | 29 | Man. City | 75  |
| … | | | |
| Bale | 28 | R. Madrid | 70  |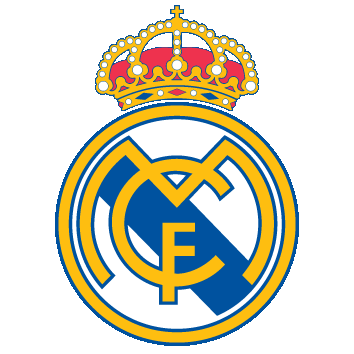 LaLiga Santander
*Update 15 de mayo de 2018